Local Bars
There are no bars in Playa Paraiso yet (apart from the summer Beach Bars), so you will have to walk to Playa Honda. There are several bars there and in the summer months they are very busy. In the winter they mostly face the wrong way (north) and are very quiet.
Playa Honda is not the prettiest place, consisting mostly of apartment blocks, but that's because it's a Spanish holiday resort, not a fishing village. Most of the bars are in the bottom of the blocks.

Regular events at local bars are listed here.
---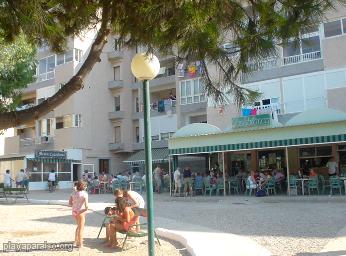 Casablanca consists of several sections stretching along the base of an apartment block. It is north facing and so is mainly busy in the summer although it does have a covered area to keep the wind out.

In the summer it's very lively, with people spilling out into the gardens in front.

There are few clues as to the amazing range of drinks, coffees and food that they seem to serve. Research is called for.


---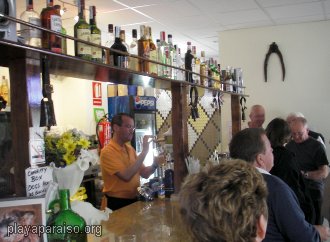 Brambles Bar is located at the far end of the Playa Honda triangle. It is a British owned bar, with a reputation for home cooked food. There are always several freshly cooked specials and snacks. Major sporting events are shown on the big screen TV.
As well as the indoor bar, there is an outdoor conservatory

---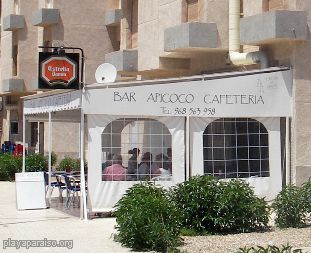 Apicoco opens out on both sides, so has a south facing area, which is lovely in the spring.

Updated information about Apicoco can be found here.



---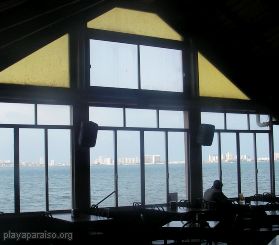 The Beach Bar


Sitting outside on the beach patio with an ice cold beer, it's a lovely spot. (The promenade and beach at Playa Honda have been finished.) Unfortunately that's about it. Inside is not nearly as nice. Don't use the toilets unless you really have to.

---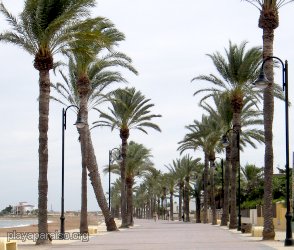 Cafeteria Pepe This used to be right on the sea front at the eastern end of Mar de Cristal and was great for the view, friendly staff and tapas. However, we understand that they have relocated to a block in the middle of Mar de Critstal. Not sure where exactly as we have not visited it yet and so cannot report on the new bar.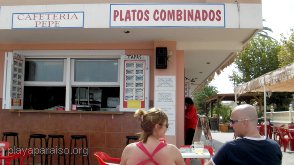 A new bar/restaurant opened in April 2008 where Pepes used to be although I am not sure of their name. It is already very popular and does produce very good lunchtime snacks. Will update this as we get more news.

---