News Flash
Photos and News Reports
Updated 11th April 2011
---
This page will be updated with any news and photos that I am sent.
---
Playa Paraiso Enterprises

So as to provide more information about what services are available in the area, I am setting up pages where local businesses can promote themselves.
This will be free, but please read the instructions carefully.
Click here to read more.
---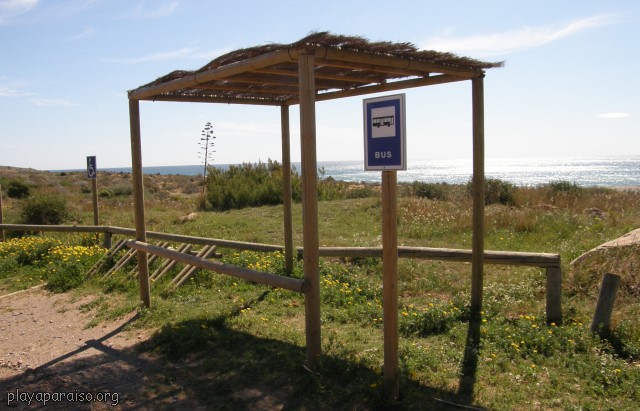 Calblanque Buses
A lot of work is being done tidying up Calblanque nature reserve.

In the summer months the tracks to the beaches will be closed to cars at peak times. You will have to park at entrance and take a bus.

Full details will be posted soon.

---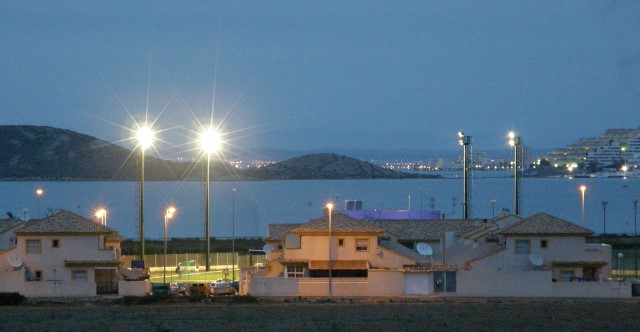 Playa Paraiso Sports Centre

At last the new sports centre is in use.
The football pitch is used most evenings for practice and matches at the weekend.

A few of the buildings are in use, but there is still a lot of work to be done.

It's great to see the place come to life.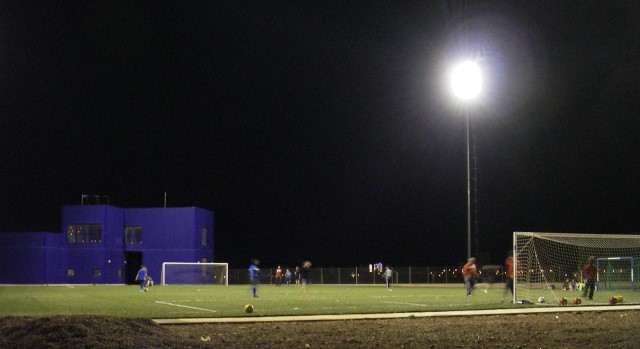 ---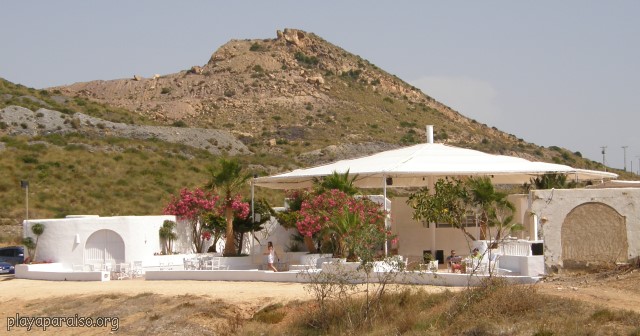 New Bar at Cala Reona

This bar is open all day serving drinks and snacks.
At night it's a club.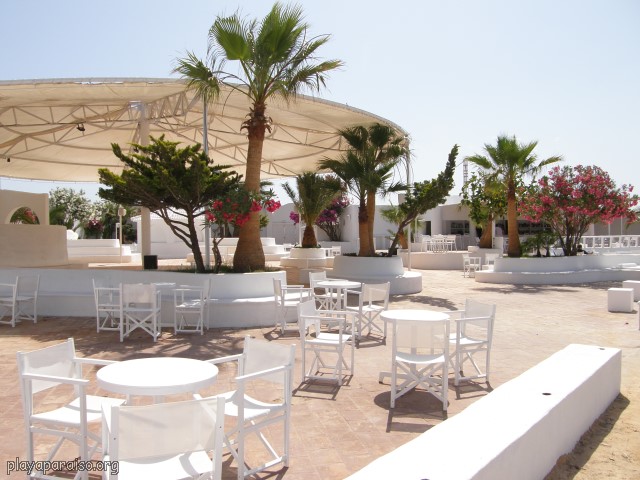 ---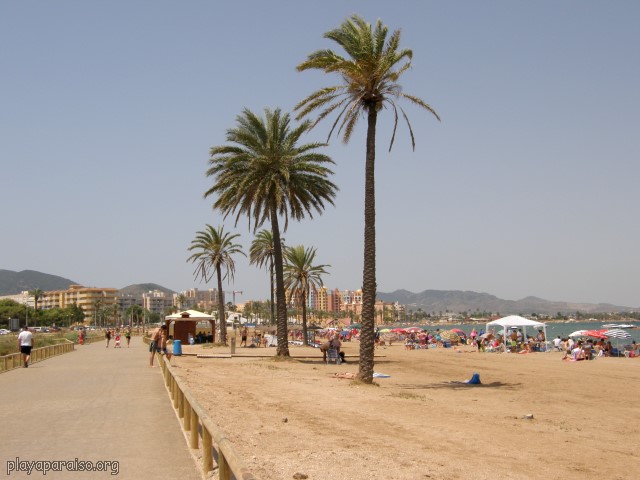 The Promenade

The new promenade at Playa Paraiso is finished and proving very popular.

The planting along it is becoming established and maintenance is ongoing.

The 'rustic' look is in keeping, but it doesn't really look robust enough to survive out of season.
I hope I'm wrong.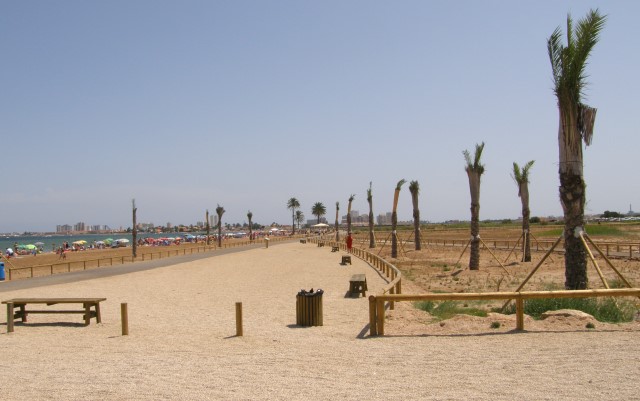 ---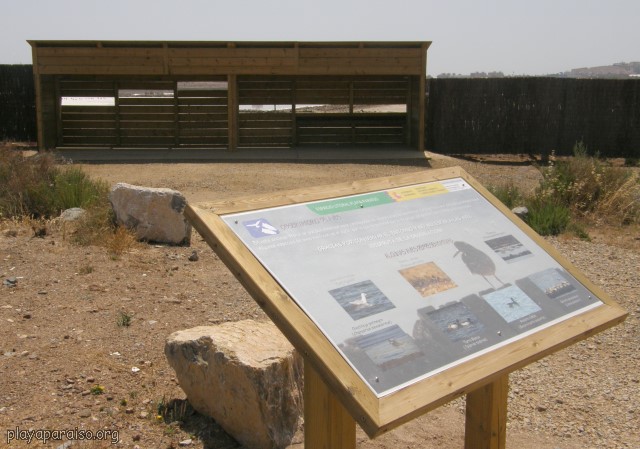 Bird Hide

Along the Playa Paraiso promenade is a bird hide, complete with a chart showing what birds to be looking out for.

Unfortunately the salinas are so badly maintained that you are unlikely to see anything, but smelly mud and rotting fish.

In the last few days water has been moved about in the salinas, but there seems to be little new water being pumped in.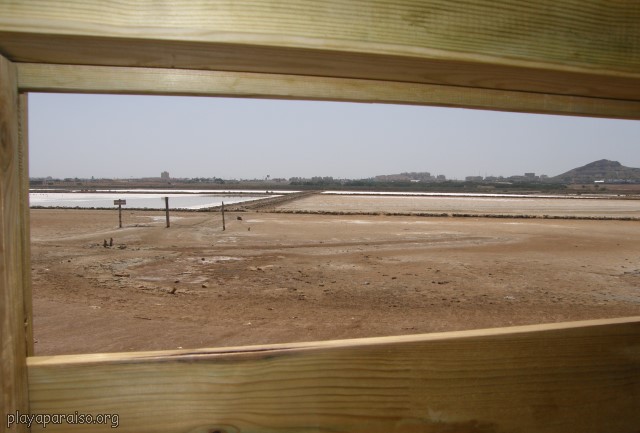 This was the view from the hide last week.
---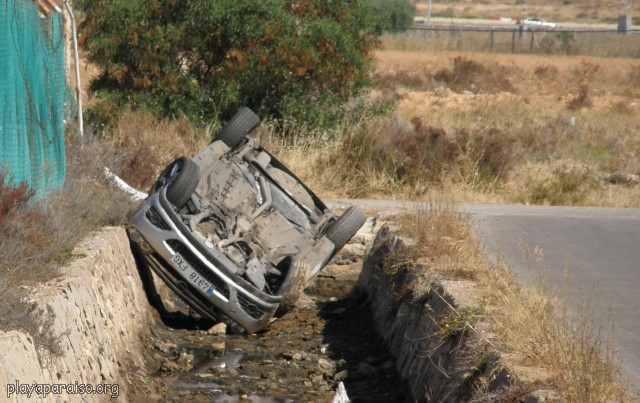 It's a good idea to keep all the wheels on the road when going around the salinas.
This car was going no speed, but just dropped a wheel over the edge.
Nobody hurt.
---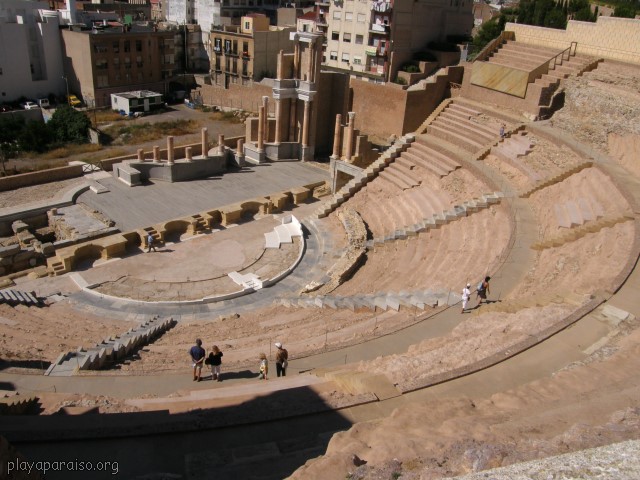 Roman Theatre

The Roman Theatre and museum in Cartagena is well worth a visit.

It's very well presented. (In English)

The entrance is opposite the town hall.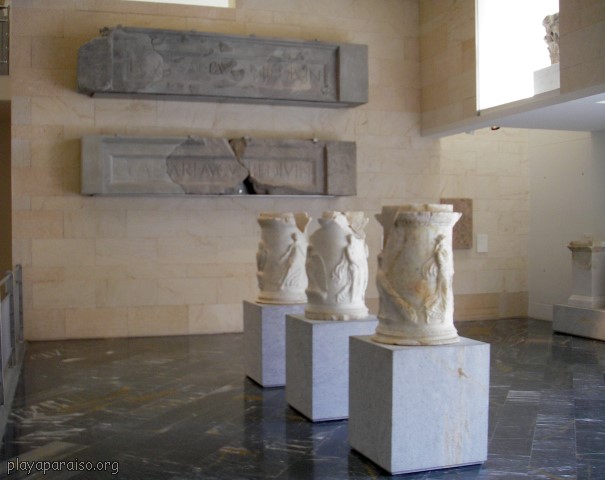 ---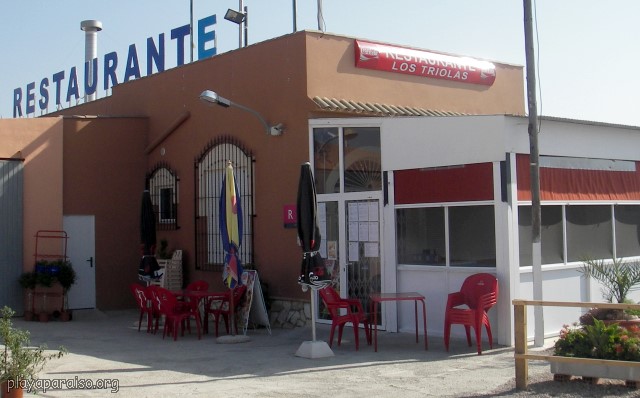 Los Triolas
On the track between Playa Paraiso and Cabo de Palos.

Really good value Menú del Día.

You go through the bar into the restaurant area, that is spacious, cool and to a good standard. (Fresh linen etc.)

The menu is in English, if not very accurate.

Five courses. Salad, fried seafood, soup, grilled meat, desert, coffee, wine, beers, brandies and a tip, for four people, 80€.
---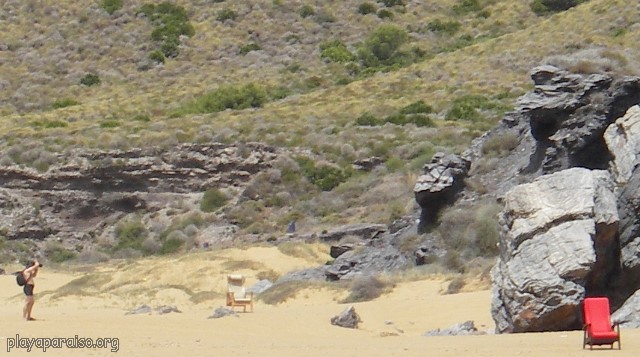 Beach Photography

I know the Spanish have a reputation for the surreal, but this was off the scale.

There was a bloke in the beach at Calblanque, dodging between the nudists, taking photographs of office chairs. It's not even an easy beach to get chairs on to.
---
Home - Full Site Index
(c)2011 C Edwards