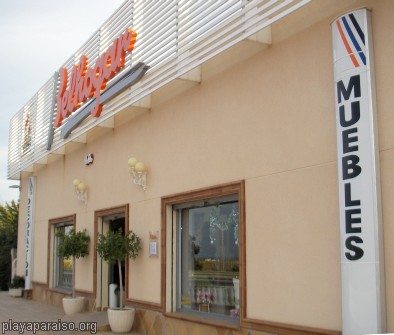 There is no shortage of furniture shops in the area, including an Ikea near Murcia.
Here are a few noteworthy ones.


Belhogar is on the other side of the motorway from Playa Paraiso. At a first glance we couldn't find anything that we really liked (apart from a 5 foot wooden giraffe).
However after taking advice from the staff, it seems that they can supply almost anything and deliver at exactly the time they say. This included a cheap, but extremely comfortable bed (which we had difficulty finding elsewhere) and some 2 and 3 seat sofas.
Belhogar does seem to stock a good range of mid price furniture, which is unusual. Most furniture seems to be either poor quality and cheap, or very stylish (often heavy) and expensive.


Goedi Mobiliario, El Algar. Off to the right on the MU-312 just before the AP-7 junction. It is a huge building, you can't miss it. Easily visible from the motorway - coming from the airport just glance to your left before you get to El Algar and you will see a huge beige/pink block!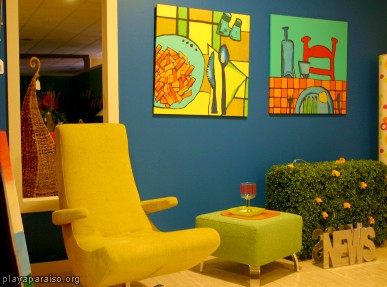 This shop is up-market and surreal. Probably worth a visit, just to look around, although the staff aren't impressed if you laugh too much.
Having said that, it was the only place where we found a dining room table and chairs, that was light and suitable for a small house. Spanish furniture does tend to be solid.

Another store of note is on the road to La Union and I'll get down it's name next time I pass. It's vast. You could get your daily exercise just walking around it once.