Not to be confused with La Manga Strip, the club is a large luxury resort about 10Km west of Playa Paraiso.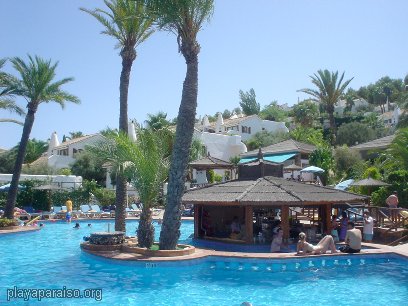 The resort has the five-star Hyatt Regency La Manga Hotel with self-catering accommodation at Hyatt Las Lomas Village. There are time share apartments at The Peninsular Club and there is a private members club at La Quinta (pictured right). There are also approximately 1800 privately owned apartments and villas many of which are available to rent.

The sports and leisure facilities include three championship golf courses, a Golf Academy with extensive practice areas, a Tennis Centre with 28 multi surface courts and an Academy and Spa La Manga Club with a Fitness Centre and indoor swimming pool. There is also a Junior Club for children under 12, a Football Centre with eight pitches, two cricket grounds and a wide selection of facilities for other sports and leisure pursuits. Some of these facilities are available to those not living or staying at the Club.

On the complex there are over 20 bars and restaurants, shops, banks, a petrol station, pharmacies, a Medical Centre and a private beach.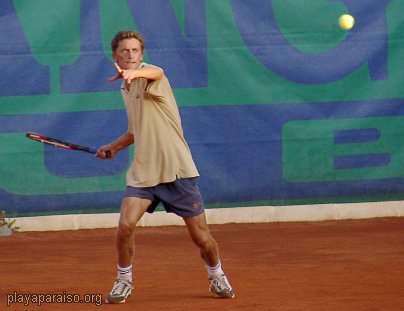 If you are interested in golf or tennis, then La Manga Club offers some of the best facilities in Europe. For example, the Tennis Centre is used as a winter base by the LTA. It is a great place for keeping the whole family busy, albeit at considerable expense.
In fact you will pay more for everything, in or near La Manga Club. However, in the winter it can be the only place where you can guarantee to find restaurants and other facilities open.

If you are thinking of having a look around the area there are often very good offers for short breaks and weekends. The Hyatt Regency Hotel is top quality and the breakfast wonderful.